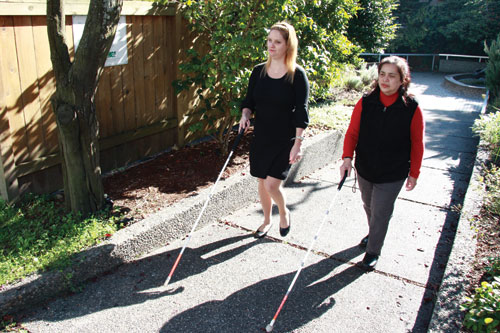 On Thursday, October 18th Inland Northwest Lighthouse presents the White Cane Walk at Riverfront Park. Join us to celebrate independence, employment, and accessibility for people who are blind, Deaf-Blind, or blind with other disabilities.
White Cane Walk will be a guided walk around a designated course within Riverfront Park. It will include white cane users and sighted individuals.
This is a free event and open to the public.
Riverfront Park Rotary Fountain | 507 N. Howard St. | Spokane, WA [map]
Thursday, October 18th, 2012, 2:00 p.m. 4:00 p.m.
For more information, contact Shawn Dobbs at Inland Northwest Lighthouse at sdobbs@seattlelh.org or Paula Hoffman at Seattle Lighthouse at phoffman@seattlelh.org.