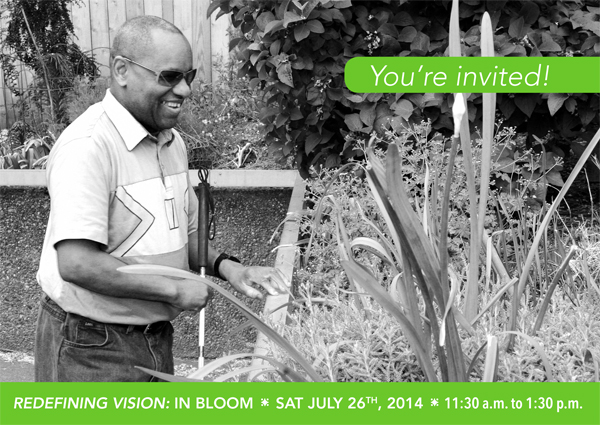 Experience Redefining Vision: In Bloom
Saturday, July 26th, 11:30 a.m. – 1:30 p.m.
Ethel L. Dupar's Fragrant Garden at The Lighthouse for the Blind, Inc.
2501 S. Plum St., Seattle, WA  98144
You're invited to experience Ethel L. Dupar's Fragrant Garden and to learn more about how you can help provide meaningful jobs, training programs, and independence for people who are blind and Deaf-Blind in our community.
Join us for light refreshments, socializing, and a hands-on, guided tour of this unique sensory garden designed specifically for people who are blind with over sixty different fragrant plants that appeal both to the sense of smell and touch.
We will also feature a brief presentation about how you can leave a legacy of opportunity through a planned gift to Seattle Lighthouse for the Blind Foundation.
Space is limited. RSVP below by filling out the form.
Contact Andrea Travis at (206) 436-2253 or atravis@seattlelh.org if you have any questions.
Redefining Vision: In Bloom
Description: